The popular mobile game Nulls Brawl just received a massive new update full of great new content. Let's dive into all the major additions coming to the game.
New Brawler Charlie with Unique Hair Attacks
An entirely new brawler named Charlie is being added to Nulls Brawl. Charlie is a young woman who uses her long hair as a weapon, whipping it forward yo-yo style to strike opponents. The closer a target is, the faster Charlie can attack them.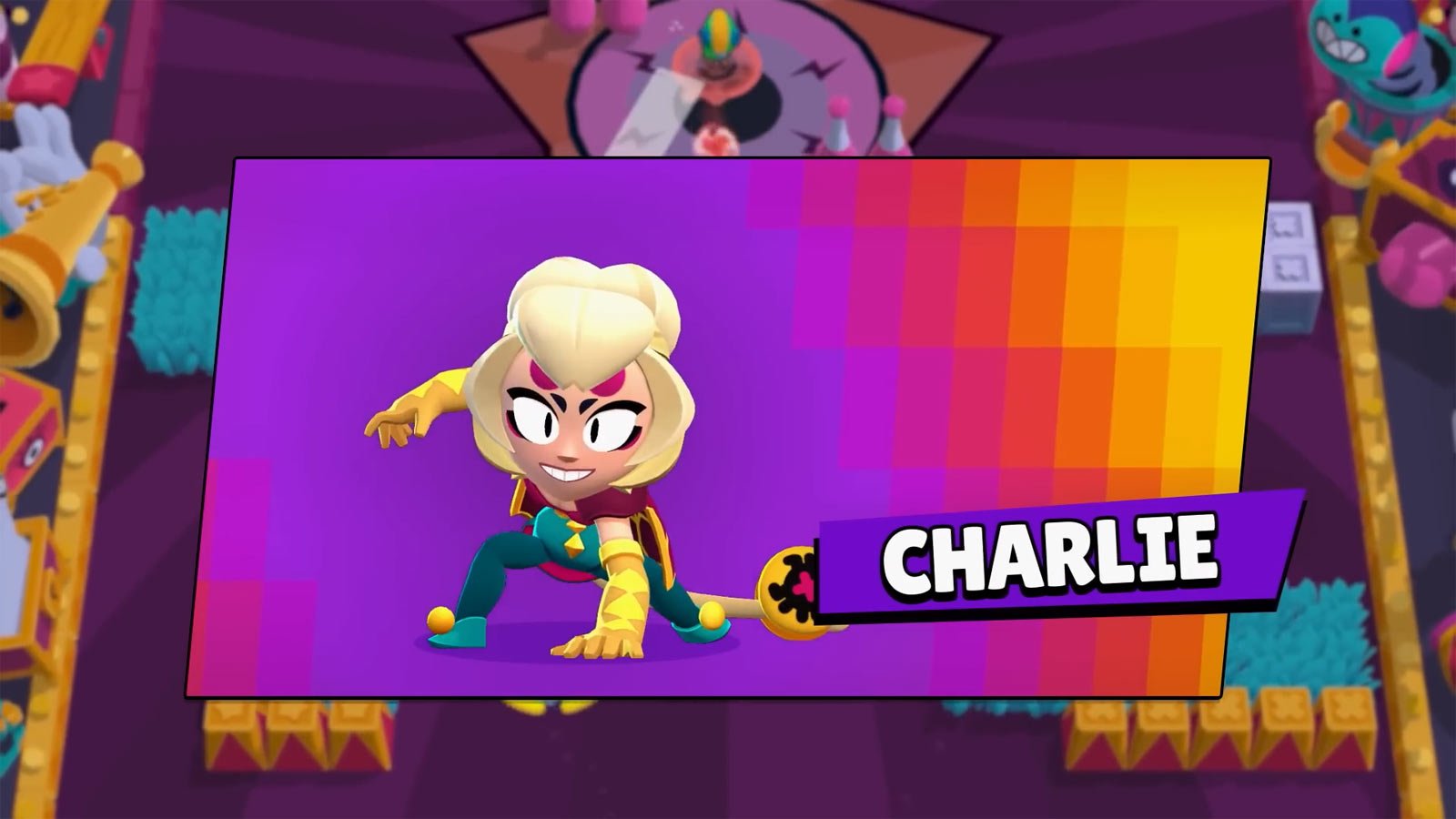 Charlie's super ability is called Cocoon. When she hits an enemy, Charlie cocoons them in her hair, rendering them unable to act for a few seconds. Allies can help break the cocoon more quickly by attacking it.
There are two new skins for Charlie – "The Amazing Charlie" with a spider theme, and "Rosie Charlie" which gives her a supervillain look. Charlie also receives a powerful new Hypercharge that adds venomous spiderlings inside her cocoon to deal extra damage.
Dozens of New Skins Released
The developers have prepared a huge number of new skins for various brawlers:
Bizarre Circus – Lola, Sam, Tusked Nita
Halloween – White Wolf Leon, Hoot Hoot Shelly
Diwali – Evil King Grom, Supreme Bo, Vanara Frank
New colors – Lavish Lola, Boy Scout Gus, Mecha Edgar, Hockey Mortis
Especially notable are Sam the scary clown, Nita with tusks instead of a bear, and the first-ever Mythic skins White Wolf Leon and Hoot Hoot Shelly.
New Mega Pig Club Event
A brand new club event mode called "Mega Pig" is being added. It will run for full weekends once per month. All club members will get tickets that are used to battle. The more tickets win, the more rewards the whole club unlocks.
Mega Pig encourages forming large active clubs to earn great prizes together. Games will be in random 3v3 modes with new map and modifier twists. Filling the pig bank to the max unlocks the best rewards.
6 New Hypercharges
This update comes with 6 new hypercharges that dramatically change brawlers:
Jessie – Upgraded Scrappy
Rosa – Slow aura
Lou – Instant AoE freeze
Maisie – Extra main attack
Colette – Shadow clone attack
Charlie – Spiderlings in a cocoon
Hypercharged brawlers gain exciting new tactical options and become even more powerful.
Club Improvements
Many club features have been updated:
Removed club leagues and games
Converted club coins to regular coins and power points
Club skins are now purchasable for Bling and Gems
Better club search and invite options
Can share replays in club chat
The club system is now more streamlined and user-friendly with useless components removed and handy new features like replay sharing added.
World Finals Tournament
The culminating Nulls Brawl World Finals 2023 tournament will take place November 24-26 at Dreamhack Winter in Sweden. Top teams from around the globe will battle live for the championship prize and title.