A new Brawl Stars: Season 15 – Ghost Station update is coming soon. It will add a new brawler – Buster. 10 new skins. Reworked gear. And the challenge to Brock's skin.
The new Brawler will also appear in the new Nulls Brawl update, a few days after the official update is released.
Buster is a new character
Buster's primary attack is light waves. The closer he is to his target, the more damage he deals. Class: Tank.
His Super is a wall of light, which blocks any projectiles except attacks from above.
Reworked gear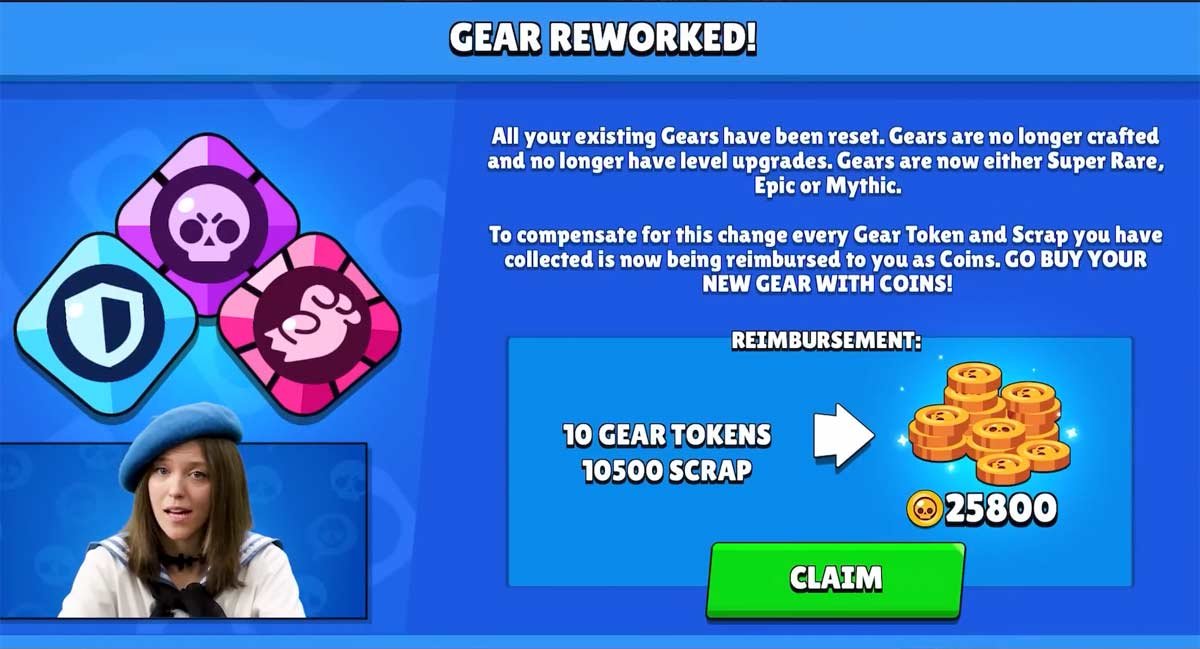 Parts and equipment tokens were removed from Brawl Stars.
For all collected parts and equipment tokens, you will receive compensation in coins. You will be able to re-select or buy any equipment.
The first equipment will be free. Each fighter's piece of equipment is selected separately. To choose the same equipment for different characters, you must buy it for each character separately.
There are no more levels of equipment.
There will be three rarities of equipment: super rare, epic, and mythical.
Super rare equipment is available to all brawlers. Epic equipment is only available to some, and Mythic equipment is only available to one.
Four new types of gear will be added in this update.
The Brock Skin Challange
You will need to win 18 matches.
The trial will last 1 day.
To be released on the day of the Brawl Stars update.
Other changes
Added a form to report a complaint about a player.
Star powers and gadgets can be bought for coins.
You can now use the same fighters in friendly battles.
You can get a free skin on Darryl at the end of the year.
In matches with bots, you can use fighters that you don't have yet.