The season 16 Brawl Stars "Candyland" update will add three new characters – Mandy, Chester, and Gray. 16 new skins and New Year's skins will be available in the shop. And the character acquisition system has been completely redesigned – no more boxes and random drops.
This is one of the biggest updates to Brawl Stars in the history of the game.
In Null Brawl these 3 characters will be added next week, the private server is still running on the old version.
Mandy
Mandy is the shooter with the longest-range attack in the game, but you must stand still to shoot long-range. If she moves, the range is reduced to normal.
Mandy Super is a beam that can reach the opposite edge of the map. But it has a long charge, which gives enemies a chance to dodge the attack.
Chester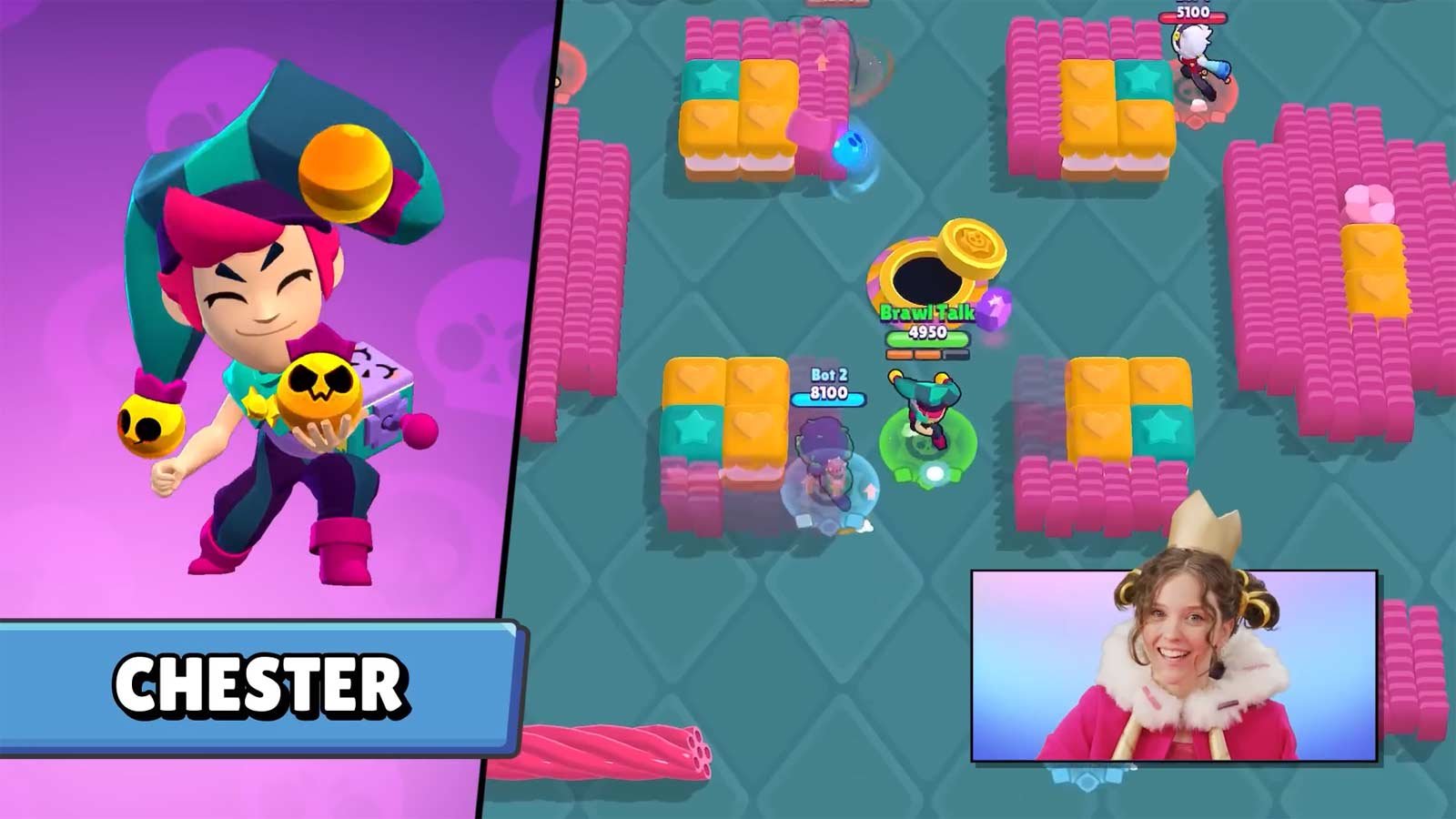 Chester is a legendary fighter.
The main attack is divided into 3 types: on the first attack he fires one projectile, on the second he fires three, and on the third, he fires five projectile.
Chester is the first fighter with a random Super, a total of 5 types. They appear in random order.
The opponent can't see which Super will be used. To see which one comes out, you have to charge it up.
The 5 types of Super Chester are:
bomb throwing;
a zone that slows enemies down;
poisoned cone;
self-healing;
stun attack.
Gray
Gray can create two portals and teleport himself and other fighters. The first portal appears wherever Gray is. And the second one he places with the help of Super.
Gray can be obtained for free by completing a quest. It is not complicated. The quest will appear in the game when the update comes out, it will be available for a month.
No more random character drop-offs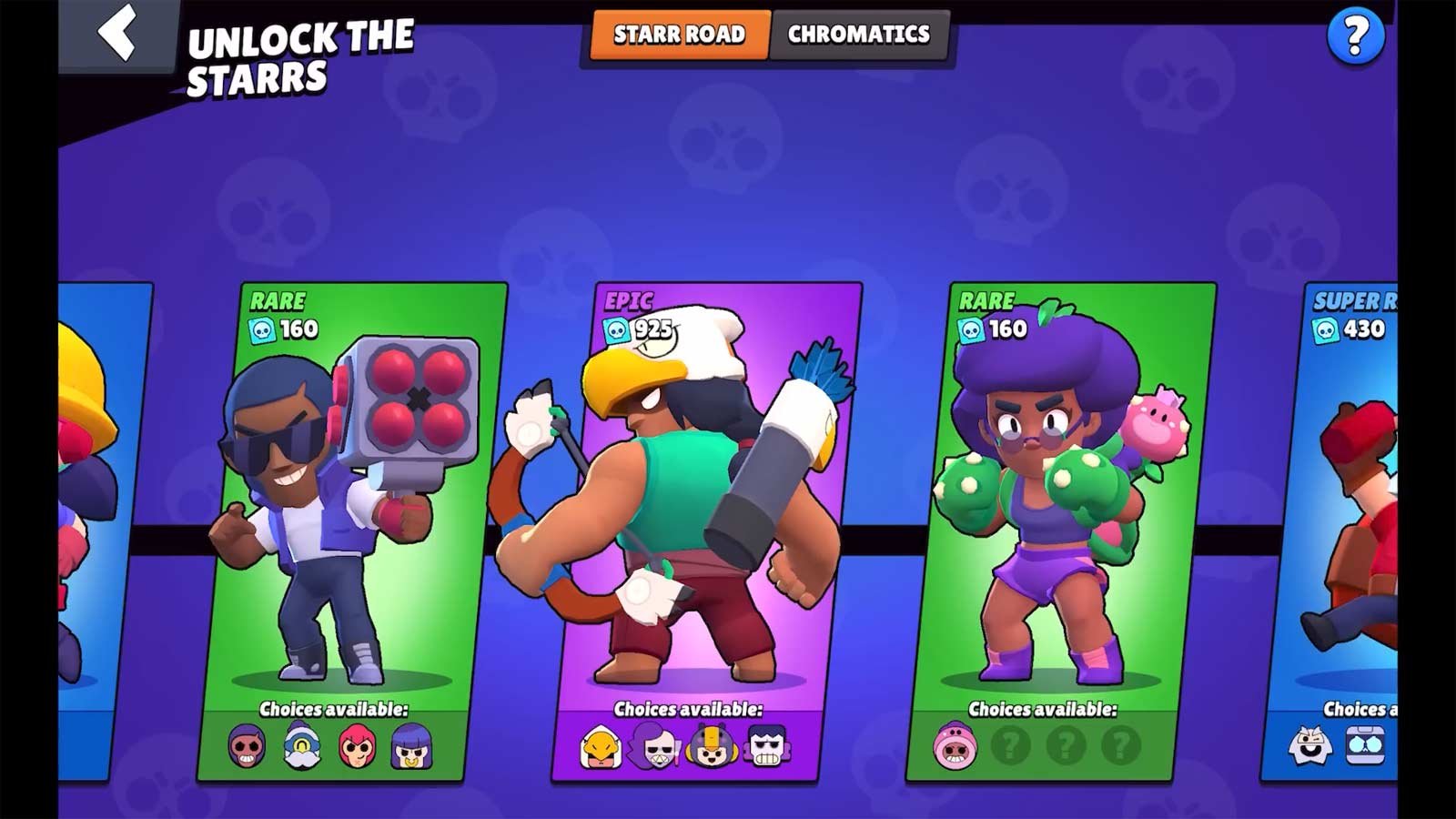 With the next update, boxes will be removed from Brawl Stars.
Now fighters can be obtained on the "Starr road" for the new currency – credits.
Credits can be earned in Brawl Pass, on the road to glory, as well as in trials and quests.
To unlock fighters of different rarities, you need a different number of credits.
In addition, you can now buy any fighter at any time.
How to get chromatic fighters
The easiest way to get them is through Brawl Pass.
But they will also be sold in a store, where they can be purchased for a new currency called chroma credits or with crystals.
If all fighters are unlocked
If you have already unlocked all the fighters, the credits will go towards a new indicator called glory.
This is a purely decorative rank that allows you to brag about your achievements, which for now will be visible in the player's profile and on the main screen.